May 15, 2017
If you're looking to pop your IPL virginity, this may be the best time to do so. Strip Malaysia, one of the region's top waxing boutique is celebrating their 10th birthday, and are offering one hell of a deal for you to pop that cherry 😉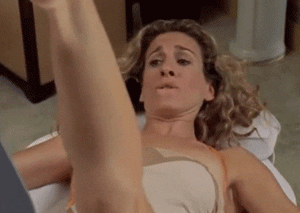 (not to mention no more of these!)
From its humble beginnings during a time of dodgy, unhygienic waxing parlours, STRIP has since gone on to expand internationally and continuously upping the ante of hair removal. Since its inception in 2002, STRIP has expanded its presence in Singapore, London, New York, Shanghai, Beijing, Hong Kong, Kuala Lumpur, Penang, Bangkok, Manila and Jakarta. Born out of a desire to create a place where body hair grooming was practiced safely, hygienically and painlessly, the founder, Cynthia Chua, embarked on a journey to revolutionise the industry. She trial and tested new techniques, formulated proprietary wax and aftercare products and a fun store environment, which made hair removal more comfortable and less intimidating.
To celebrate this 10 year milestone, STRIP will be running special 10 Year Anniversary promos in store all year long from now until 31 December 2017.
In conjunction with its anniversary celebration, STRIP is also running its latest campaign, We Want Your Hair, which solidifies its brand positioning as the Brazilian Specialist in the market. The campaign will run from 1 April until 31 July 2017 across all 8 outlets in Malaysia. STRIP is currently offering:
1. First 10 customers either a free Underarm Wax or Brazilian XXXX Wax
session; and
2. 11th – 50th customer one (1) RM50 voucher for redemption (valid for 1
month from date of collection).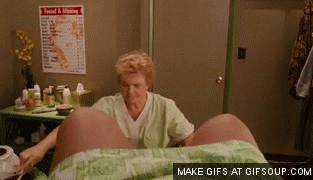 For those who aren't able to redeem the freebies, don't fret! On the promo days, customers are entitled to the following prices for STRIP's ala carte and package treatments (all prices stated exclude 6% GST):
1. Brazilian XXXX Hard Wax
Female: RM 88 (O.P. RM 120.50)
Male: RM 98 (O.P. RM 155.50)
2. Brazilian XXXX IPL
Female: RM 288 (O.P. RM 900)
Male: RM 388 (O.P. RM 1,170)
3. Underarm IPL
Female: RM 88 (O.P. RM 450)
Male: RM 98 (O.P. RM585)
4. Package for 6 Sessions of Brazilian XXXX IPL
Female: RM 3,388 (O.P. RM 5,400)
Male: RM 4,404 (O.P. RM 7,020)
5. Package for 6 Sessions of Half Leg Bottom IPL
Female: RM 3,388 (O.P. RM 5,400)
Male: RM 4,404 (O.P. RM 7,020)
6. Package for 6 Sessions of Underarm IPL
Female: RM 1,694 (O.P. RM 2,700)
Male: RM 2,202 (O.P. RM 3,510)
For one's post treatment care, STRIP will be selling limited edition Your Bare Essential sets in stores worth RM228 (excluding 6% GST) which includes Ice Cream, SCO Peace+ and a loofah. So drop by your nearest STRIP store to discover and enjoy these irresistible
promotional prices!